West the orchid fries the beef brand-new procedure to explain in detail (step by step matches chart)
Vegetable name: West the orchid fries the beef Chinese Version Click Here
Raw material: West orchid 1 cow fillet meat 300 gram garlic 2 petals
Seasoning: The cooking wine 1 soupspoon (15ml) always pulls out 1/2 teaspoon (3ml) the white pepper powder 1/4 teaspoon (1 gram) the black pepper powder 1/4 teaspoon (1 gram) to do the starch 1 soupspoon (15 grams) the Xo sauce 1 soupspoon (15 grams) or the isometric fuel consumption salt 1/2 teaspoon (3 grams) the water starch 1 soupspoon (15ml) sesame oil several drops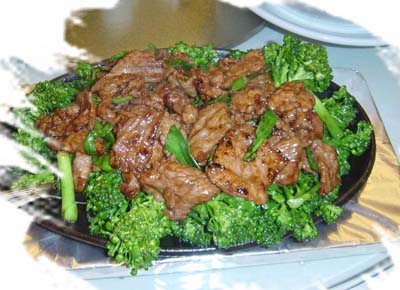 West the orchid fries the beef the procedure:
1) west the orchid breaks off the scrap cleaning. After the cow fillet meat slivers 2 millimeter the thin slices, put in the bowl, calls in the cooking wine, always pulls out, the white pepper powder, the black pepper powder, does the starch, after the agitation even, souse 10 minutes.
2) in the soup caldron pours into the clear water fire heating after the ebullition, west puts in the orchid to burn 20 seconds clearly, after bailing out, drainings does spare, has not needed cold water.
3) in the pot pours into the oil fire heating, when treats the oil 70% heat, puts in cuts the good garlic piece, after blowing out the fragrance, puts in the beef piece to stir-fry before stewing fries to the color deterioration, puts in the clear good west orchid, the Xo sauce, the salt, after turning fries evenly, adds the little water, approximately 10 seconds later, drenches into the water starch to thicken soup, before to leaving the pot, to drench into several drop of sesame oil then.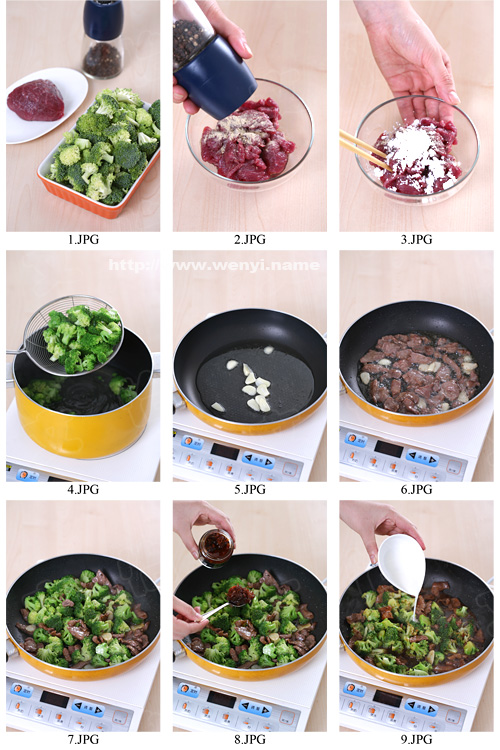 Slightly arranges å•° suo:
the ** cow fillet meat is very easy ripe, stir-fries before stewing fries after the color deterioration, has been basically ripe, does not want the excessive cooking, otherwise in the meat moisture content outflow, instead causes the feeling in the mouth not to be good.
** west the orchid will burn clearly ahead of time to ripe, is also after the reduction and the beef mix fries the system the time. West the orchid may also change into the ordinary cauliflower to do.
** The Xo sauce, is very expensive, a vial more than 30. Just started from me study to prepare food the present, this thing in my at heart long grass. Has attempted some vegetables with it, thinks really indispensably, therefore you did not use the long grass, replaced with the isometric fuel consumption, the flavor was equally very good.