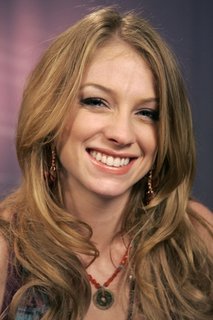 Now that Didi Benami knows she won't be the next "American Idol," she has some criticism for the judges.
"I would say be more consistent just like they told me," the 23-year-old Benami said.
Early in the competition the judges liked her unique singing style, but over time changed their tune.
Last week, they panned Benami's performance of "What Becomes of the Broken Hearted," calling it "old fashioned," "overdone" and "dramatic."
Benami, a Tennessee native who moved to Los Angeles to pursue singing in 2005, also thinks the judges could tone down their reactions
"I would tell them to not be as harsh because some of the things they said were really, really hurtful and not necessary."
Simon Cowell also compared Benami's performance last week to "swimming through a bowl full of jelly" as in, it wasn't easy.
Benami will get to tour this summer as a part of the "Idol" Top 10. There are nine contestants left in the singing competition.