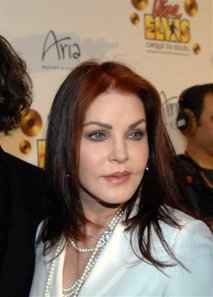 LAS VEGAS – Three decades after Elvis Presley took his last bow on the Las Vegas Strip, where he once reigned as king, the magicians of Cirque du Soleil have tried to summon back the power of this supreme entertainer in a show titled, "Viva Elvis."
They have mixed a dizzying array of dance, acrobatics, live musicians, over-the-top stage sets, and glitzy costumes with gigantic videos of Elvis in his most legendary performances and memorable life events.
In the words of an Elvis song, the result is "Too Much."
It's as if we're watching two different shows — the circus performances that are the Cirque franchise and a tribute to Elvis that would have stood on its own.
The 45 candy-colored, whimsically designed jumpsuits worn by a dance troupe are fun to watch. And the show has 120 costume changes, including a Follies-like Las Vegas number.
But for all the energy, skill and effort evident on stage, the most riveting segments of "Viva Elvis" are the videos in which the Presley charisma is as mesmerizing as ever. When Elvis is on the huge screen in simple black and white, you can't take your eyes off of him. And the nearby live performers trying gamely to get attention with their colorful dances and acrobatics are seriously upstaged.
Only when Elvis disappears entirely, as in a beautifully staged trampoline act featuring comic book super heroes (a comparison to Elvis that's a stretch), do the acrobats have a chance to shine.
Friday night's premiere before a star-studded audience of 1,800 at the specially designed Elvis theater in the new Aria Hotel got off to a rocky start when, in the middle of the first number, house lights went on, the stage went dark and there was an announcement that an alarm had gone off.
After a five-minute break, the show resumed to sighs of relief. Videos were projected in a gigantic juke box frame as Elvis' voice filled the theater singing "Blue Suede Shoes." Scenes from his concerts, the hysteria of his fans, and his TV appearances set the stage for a retrospective of his life.
But as the video rolled, dancers cavorted on stage, a pink Cadillac rolled in, and a gigantic blue suede shoe appeared with acrobats hanging from it.
Other extravagant numbers included a medley of Elvis' early songs with monument-sized recreations of Elvis in cowboy garb aiming a pistol — the same image from the movie "Flaming Star" seen in a classic Andy Warhol painting. But the size was befitting an Egyptian pharaoh. The famous "Jailhouse Rock" dance was performed on a 40-foot-high cell block by dozens of dancers and acrobats, some dancing upside down.
The silliest production number of all involved a mammoth wedding cake for Elvis and Priscilla. A woman on top sang "Can't Help Falling in Love," while couples performed ballet at the base and dancers on roller skates whirled around them. As if there wasn't enough going on, a voluminous bridal train enveloped the cake and reflected blurry photos of Elvis and Priscilla on their wedding day. It gave new meaning to the term over the top.
Among the most successful segments was one dealing with Elvis' time in the Army. Male dancers in uniform swing danced with girls dressed as love letters, while newspaper headlines about Elvis' draft were projected on the back wall. Videos of his induction, including a shot of his mother in tears, provided the kind of emotion that makes Elvis' personal story so compelling.
But the only attempt at a narrative came from a caricature of Elvis' manager, Col. Tom Parker — a poor choice for this kind of insight, since his role in Elvis' story remains a subject of controversy.
The recordings of Elvis classics have been skillfully remixed, making them sound more contemporary than ever, and the decibels are cranked up high.
Before the show began, Priscilla Presley, who was an adviser on the production, said in a brief interview that she hoped, "This tribute will help to tell a new generation about Elvis. The younger kids will get to know Elvis."
She may be right. The show provides enough sensory overload to lure young audiences. The rest of us can hope that it is a work in progress and will be refined as months go by.
We can also be thankful for small mercies: at least there are no Elvis impersonators.