Don't tell the hordes swarming into the Apple Store every weekend, but the days of needing to spend over $1,000 to get a quality laptop passed by while most of them were still in high school. Even before netbooks came along sending manufacturers into a frenzy while chewing their own margins down to pennies just to compete, prices on Windows laptops were in a freefall, leaving today's prices at rock bottom. With Windows 7 now standard, you won't have to deal with Microsoft's last dud of an operating system this year either. Just about any notebook under $500 will serve your most basic needs, but some inevitably do it a whole lot better than others. Here are some of our favorites.
Note: All prices reflect what you can find these notebooks for on the street or online, not necessarily MSRP.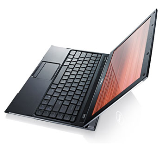 Dell Vostro V13,  $449.00 and up.
If you thought this 0.65-inch-thick, aluminum-shelled beauty shared a bloodline with Dell's ultra-premium Adamo XPS, you would be right. If you thought it shared the price, you would be dead wrong. An ultra-low-voltage processor and a handful of other minor sacrifices (like only two USB ports) keep the 13.3-inch notebook from pulling ahead as the workhorse of this pack, but it's hard to beat the knife-like 3.5-pound body for traveling in style.
Asus Eee PC Seashell 1201N-PU17, $483.41
Not all netbooks are built alike. Asus sets its Eee PC 1201N apart with some of the brawniest silicon to be planted in such a tiny package: a dual-core Intel Atom processor and Nvidia's Ion graphics processor. Together, they give the 12.1-inch netbook pep above and beyond even some full-size notebooks in this price range, including the ability to run many modern games on the 1366 x 768 display. The dynamo GPU also makes the 1201N adept at 1080p video playback, which it can even pump out to a flat-screen TV via a standard HDMI port.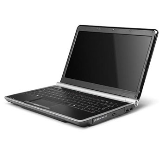 Gateway NV5387u, $499.99
Don't let the obtuse name deter you: This is one of the most powerful laptops in our round up. Gateway's NV5387u offers AMD' Turion II Ultra Dual-Core M600 processor clocked at 2.4 GHz, not to mention 4GB of RAM, a 320GB hard drive, 15.6-inch display, and ATI Radeon HD 4200 graphics. The estimated battery life under three hours won't make it much of a travel machine, but users who need the extra power will be amazed how much grunt they get for the dollar.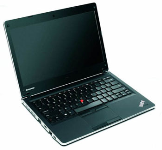 Lenovo X100e, $499.00 and up.
Lenovo treads the line between notebook and netbook with the X100e, one of the few computers in the respected ThinkPad line to fall below the $500 mark. While the 11.6-inch screen and weight under 3 pounds might qualify it as a netbook, an AMD Athlon Neo MV-40 processor, rock-solid build quality and trusty ThinkPad keyboard with built-in TrackPoint joystick elevate it to a machine worthy of wearing the ThinkPad badge. Users who need a little extra power can also upgrade to the dual-core Neo X2 for another $50.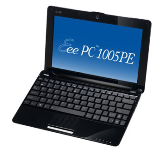 Asus Eee PC Seashell 1005PE, $377.80
The Energizer Bunny of netbooks uses a capacious six-cell battery to deliver 14 hours of run time – according to Asus, anyway. As with all notebook battery estimates, it's a bit of a pie-in-the-sky estimate, but even after accounting for the optimism of Asus' marketing department, you can expect honest all-day computing. And at only 2.8 pounds, you won't throw out your back carrying it around all day, either. A 1.6GHz Intel Atom processor won't get anything done in a hurry, but for surfing the Web, rearranging spreadsheets and writing papers, you won't find yourself pining for anything more.
HP Pavilion dm1z Series, $449.99 and up.
HP's dm1z stacks up similar to the Lenovo X100e with an 11.6-inch screen and choice of AMD Neo processors, but you'll get the faster Neo K125 CPU in the base price, a superior Radeon HD 4225 graphics chip that handles HD video, as well as more memory (2GB instead of 1GB) and hard drive space (320GB to 160GB). Specs don't tell the whole story, since we find Lenovo's build quality is hard to match, but the dm1z makes yet another excellent alternative for folks looking for a little more power than the average netbook supplies.
HP Mini 5102, $415

HP means business, quite literally, with this rare corporate-class entry in the netbook category. Although the guts look a lot like any other, HP has wrapped them in a sturdy magnesium chassis trimmed with aluminum, which looks, well, ready for the boardroom. It also gets the same drop protection as full-fledged business notebooks, an almost-full-size keyboard, and Corel Home Office preinstalled. (Yes, it's the poor man's Microsoft Office, but it will save you $150).
MSI X Slim X340-021US, $499.99
OK, it's a blatant rip-off of Apple's MacBook Air. But for a penny under $500, what's not to like? The X340 features the same rounded clamshell edges, 13.3-inch screen, and even a 0.78-inch thick profile that's only a hair away from the Air's 0.76 inches. Of course, you get a 1.4GHz Intel Core 2 Solo chip instead of a 1.86GHz Core 2 Duo, integrated Intel graphics instead of a Nvidia GeForce 9400M, and a glossy plastic body instead of an anondized alumimum unibody one. But hey, what do you expect for a third the price?
Sony Vaio W Series, $449.99
Looking for a netbook with some style? Sony's Vaio W Series delivers with classy pink, blue and white finishes, along with a swank Billabong edition you can pick up for an extra $50. As with most devices bearing the Sony name, you'll pay a little more for it than the generic equivalent, but a peppier 1.83GHz Intel Atom processor and large-capacity battery both come standard, negating some of the brand name price inflation.
Compaq Presario CQ62Z, $379.99
This spacious 15.6-inch machine offers the comfort of a notebook, with the price of a netbook. The AMD V Series CPU you'll find on the base model won't get out of its own way in a hurry, so we recommend dropping $30 to step up to a significantly faster Athlon II dual-core processor. As on the HP dm1z, ATI's Radeon HD 4250 should make short work of HD video on the (admittedly low resolution) 1366 x 768 display, but won't leave much headroom for gaming.
Did you know that if you subscribe to our website, you will receive email notifications whenever content changes or new content is added.
1. Enter your e-mail address below and click the Sign Me Up button.
2. You will receive an email asking you to confirm your intention of subscribing to our site.
3. Click the link in the email to confirm. That's all there is to it!
Note: if you wish to unsubscribe from our site, click the unsubscribe link at the bottom of the email you received.
Then indicate you no longer wish to receive our emails.
Thank You
Prisonbreakfreak.com Team