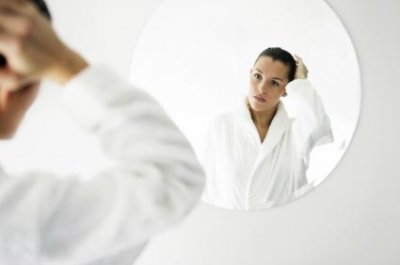 When standing face to face with your naked self in the mirror, do you think "Wow, I look good!" Or no? If you're anything like the majority of women (and many men), the answer is, "um, no." So what are you going to do about it? Apparently what you have been doing isn't doing the job or you wouldn't be reading this. Which is why I have found an 8-week, 10-Pound Slimdown Workout and Food plan that will help you drop some serious poundage by Summer… well, that's if you stick with this exercise program.
ExerciseTV fitness trainer Chris Freytag came up with the 10-Pound Slimdown system that includes 5 intense workouts (get them online at ExerciseTV on demand for FREE)- each with a different body part focus and movement style, plus a food plan. Watch the Slimdown Lower Body on ExerciseTV.
You're no doubt doubting that you actually can drop 10 pounds in 8 weeks, and I get it. But you can. According to Chris, "If you actually workout for 20 min, 5 days a week and WORK at a HIGH intensity, you're active on the other 2 days of the week and try to be more movement-minded all the time (ie:  walk more instead of driving), and watch what you eat and follow the 10 lb Slimdown meal guidelines" you will trim down and tone up.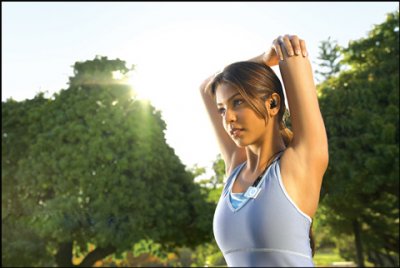 These fitness workouts include combinations of cardiovascular exercise and body sculpting to keep you burning calories maximize results. Because the plan rotates between 5 intense 20-minute sculpting, slimming, and stretching workouts, you won't get bored, you won't have the "I have no time" excuse, and you will constantly be challenging your muscles. The idea, Chris says, is "If you do legs on Monday and they are sore, then work the upper body on Tuesday. By switching muscle groups each day you don't have to miss a day (rule of thumb is that sore muscles need 24-48 hours rest in between strength training sessions)."
The diet plan helps you determine what to choose and what to lose when it comes to what you do and don't eat, plus the skinny on fats, carbs, fiber, protein, and clean eating. It's more than a diet or exercise program. It's a lifestyle lesson that, 8 weeks later and 10 pounds lighter, you will easily be able to get in shape and stick to it long term.
Wait, you're still reading? The clocks ticking… Get up and get slimming now!