Farewells
2009 saw the deaths of larger-than-life personalities, among them King of Pop Michael Jackson, '70s icon Farah Fawcett, and Senate lion Edward Kennedy. The outsized personas of many of the departed drew massive Web attention. Many of the Yahoo! searches were spurred by the shocking or mysterious causes of their deaths, followed by an urge to know more about the real people behind the legends. Their passings also inspired nostalgic lookups of classic TV shows, favorite songs, cult movies, and political deeds that left an indelible impression.
Here is a look back at the lives they lived and the legacies they left behind.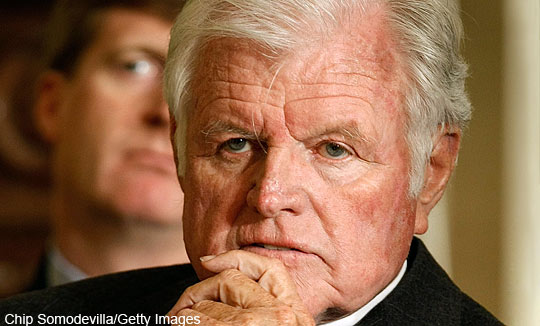 Michael Jackson
August 29, 1958–June 25, 2009
Michael Jackson strode the American pop culture landscape in a way only a select group of entertainers had before. Like Elvis and Marilyn, he fueled styles, sexual hysteria, and backlash. He was always larger than life, and never more so than after his untimely death, the result of a drug cocktail administered by his physician, eventually ruled a homicide, one more scandal in a life frequented by them.
Jackson's extreme talent and bizarre behavior earned him tabloid infamy. Naysayers couldn't deny his influence. Whether precociously belting out "ABC" with the Jackson 5 or reinventing pop music with "Thriller," Jackson was a glittering star who transcended racial divides. The tributes and his memorial helped us remember that he was the kind of performer you just couldn't take your eyes off of.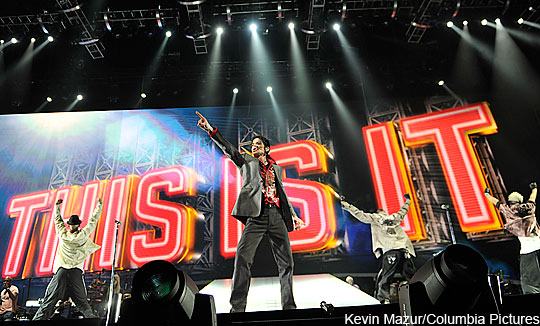 Farrah Fawcett
February 2, 1947–June 25, 2009
Farrah Fawcett's pop-culture legacy lies in both the red-swimsuit poster that graced the walls of many a male adolescent, and in her role as Jill Munroe in the 1970s hit show "Charlie's Angels." As female TV characters moved out of the house and into the workplace, Fawcett helped redefine the small-screen role of women—for better or worse. Critics decried her part in "jiggle TV"; fans hailed her as a feminist icon who bucked her image to win critical raves for film and stage work.
The unflinching TV documentary "Farrah's Story" chronicled her ordeal with cancer. The public got to know her in a way that her perpetually sexy image shown on reruns and frayed posters obscured: as a person of great inner strength.

Patrick Swayze
August 18, 1952–September 14, 2009
Patrick Swayze played romantic leads ("Ghost"), tough guys on the margin ("The Outsiders," "Point Break"), and comedic roles ("To Wong Foo,Thanks for Everything! Julie Newmar," "SNL" guest star) with equal aplomb. His rugged good looks belied his dancer's grace, earning him the 1991 title of People magazine's Sexiest Man Alive.
His beloved tough-guy persona came to light again after news that he had pancreatic cancer. Reports swirled that he only had weeks to live, but he defied odds for nearly two years. His passing spurred many fans to look up the catchphrase from his breakout role in 1987's "Dirty Dancing": "Nobody puts Baby in a corner." Perhaps his most notable role was as a husband: His marriage to Lisa Niemi lasted 35 years, a rarity in Hollywood.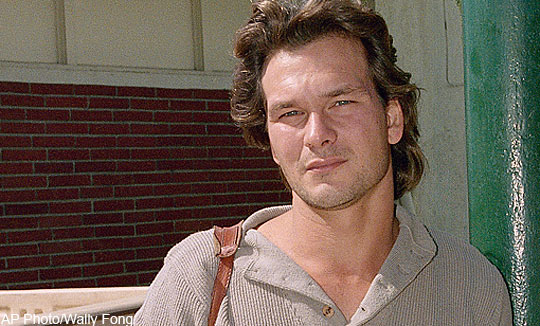 Natasha Richardson
May 11, 1963–March 18, 2009
Actress Natasha Richardson bore a sterling show-business pedigree: Her parents were actress Vanessa Redgrave and director Tony Richardson; her aunt, uncle, grandfather, grandmother, and sister Joely also acted on stage and screen. She herself was a Tony Award winner, but a new generation probably knew her best as Lindsay Lohan's mother in the remake of "The Parent Trap."
Richardson's death shook the Web because of its untimely nature—she was 45—and its unnervingly simple cause: She hit her head during a ski lesson and died of an epidural hematoma. Married to actor Liam Neeson and the mother of two, Richardson was remembered as much for her real-life roles as her onstage ones.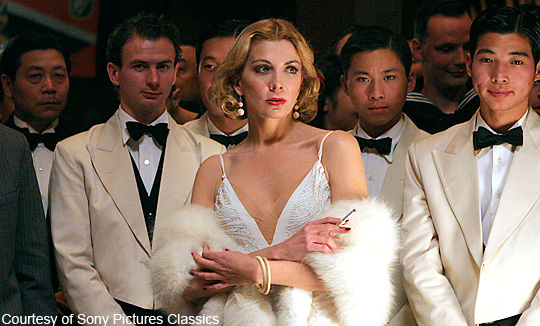 Jett Travolta
April 13, 1992–January 2, 2009
The first celebrity-related death to emerge in 2009 was a story that every parent dreads hearing. Hollywood giant John Travolta and his family were on a New Year's vacation in the Bahamas when his son, Jett Travolta, who suffered from Kawasaki disease, had a seizure and fatally hit his head. Travolta's lawyer made a public statement, calling the family's pain "unimaginable and unquantifiable."
Memorials to Jett soon sprouted up all over the Web. The grief was magnified when two Bahamians were arrested for alleged extortion attempts over the circumstances of Jett's death, and a trial is pending. Travolta himself emerged 10 months later with daughter Ella Bleu and tearfully thanked supporters for their "love."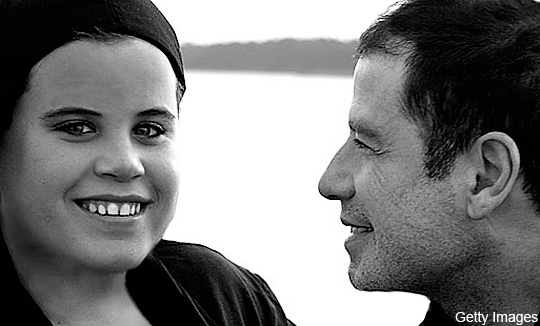 Billy Mays
July 20, 1958–June 28, 2009
A showman exuding good-natured, high-volume exuberance, Billy Mays' widespread appeal seemed to lie in his embodiment of the American can-do spirit. Shock that this TV pitchman so full of life could be found dead of heart disease and possible drug use briefly triggered online searches that surpassed those of Michael Jackson, who'd died days earlier.  
Along with queries for Mays' biography, family, and beard were lookups for the products he hawked: OxiClean stain remover, Impact Gel shoe inserts, Orange Glo wood cleaner, and more. The Discovery Channel honored Mays with a marathon airing of "Pitchmen," the reality series he starred in. Not bad for a guy who first learned his craft on the Atlantic City boardwalk.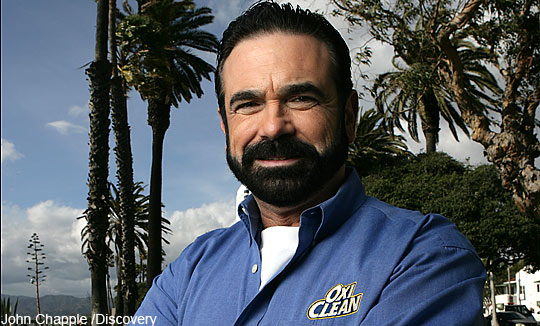 David Carradine
December 8, 1936–June 3, 2009
As "half-breed" Kwai Chang Caine, David Carradine wasn't just tough-but-fair; he was a kick-ass sage. Although some Asian Americans were offended by the casting of a white actor in "Kung Fu," the 1970s show was a huge hit, riding a wave of interest in martial arts entertainment.
His accidental death exposed a startling life and dealt a blow to fans who had sat transfixed in front of their TVs … but not a fatal one. Carradine had carried a message of peaceable resistance to a war-weary nation, and the flashback training scenes with a Shaolin master who called Caine "Grasshopper" became an unforgettable part of 1970s pop culture. Carradine didn't figure into most people's consciousness again until his eponymous role in "Kill Bill," but when he died many felt a nostalgic loss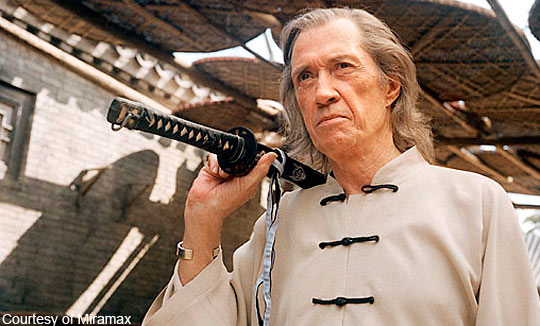 Steve McNair
February 14, 1973–July 4, 2009
The murder-suicide of ex-quarterback Steve McNair by his mistress, Sahel Kazemi, shocked NFL fans who remembered him as among the first African American Super Bowl quarterbacks, and for a host of other gridiron accomplishments. Winner of the 1994 Walter Payton Award in college, McNair played for the Tennessee Titans for 10 years, taking them to the playoffs four times and becoming the team's all-time leading passer.
In 2003, the NFL named him MVP alongside Peyton Manning, although injuries and DUI arrests had begun to plague McNair by that time. The Titans held a two-day memorial in honor of their longtime teammate and his accomplished career.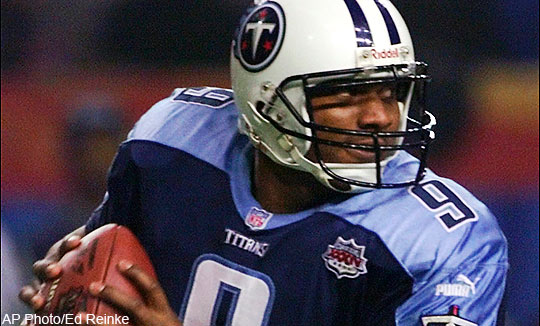 Jade Goody
June 5, 1981–March 22,2009
Jade Goody was Britain's bad girl of reality TV. She had earned much scorn for her loutish behavior on the reality show "Big Brother" but captured the public's sympathy when diagnosed—on TV—with incurable cervical cancer.
The medical pronouncement marked an especially grim turning point in a year when reality TV got far too real. Goody didn't shy away from the cameras that had followed her for seven years. She battled the disease under the glare of massive media coverage and sold the rights to her wedding photos for a reported sum of more than $1 million, to leave her two boys a legacy. When Goody succumbed to her illness in March, British Prime Minister Gordon Brown praised "her determination to provide a bright future for her children."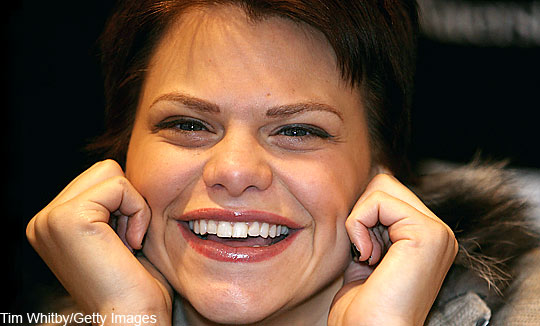 Ted Kennedy
February 22, 1932–August 25, 2009
Senator Ted Kennedy was born into a political dynasty scarred by tragedy but also emblematic of a time when America felt the best still lay ahead. Hampered by the Chappaquiddick scandal and unable to follow in his brother's footsteps as president, Kennedy settled down to less glamorous work crafting legislation. He emerged as the "most consequential Kennedy" for his efforts.
The "Lion of the Senate" championed the cause of working Americans in his fight for minimum wage and universal health care, a fight that didn't falter after his diagnosis of a malignant brain tumor. Beloved by the left and reviled by the right, his presence was felt in the current health care debate. With sister Eunice's death just days before his, America lost two tireless public servants.