Black Friday gets all the hype, but Cyber Monday – the Monday following Thanksgiving – is really when retailers cash in. Last year consumers spent $887 million online (excluding travel) on Cyber Monday – $292 million more than on Black Friday, according to a survey by ComScore.
Cyber Monday's history is brief. It was created five years ago by the National Retail Federation to mark the unofficial start to Internet shopping for the holidays. Workers get back to their computers after the holiday weekend and panic about holiday shopping, and retailers offer super-low prices and one-time deals to build momentum and boost sales.
This year the shopping extravaganza falls on November 29, and there is no shortage of deals. Some retailers are even starting before Monday … and boasting Cyber Weekend or Cyber Week-long deals. Here are a few of the best ones we've spotted.
Amazon.com (NasdaqGS: AMZN – News)
• Amazon Shoes: Spend $75, Get 25 percent off; Spend $150, Get 30 percent off (some restrictions apply)
• Swiss Legend men's Commander Collection watch: $49.99 (list price: $595)
• Panasonic (NYSE: PC – News) S50 Camcorder: $149 (list price: $229)
• Save 30 percent to 50 percent on select Fisher Price toys
BestBuy.com (NYSE: BBY – News)
• 2-Day Web Special: Panasonic – VIERA / 65″ Class / 1080p / 600Hz / Plasma HDTV for $1,799.99, a savings of $1,400.
GameStop.com (NYSE: GME – News)
• Free shipping for orders over $25
• Get a $25 gift card if you order Band Hero, DJ Hero or Tony Hawk: Ride for Xbox 360, PS3 or Wii, or The Bourne Conspiracy for Xbox 360.
• Save $15 to $30 on select EA titles, like Dead Space: Extraction, MySims Agents, Spore Hero, Need for Speed: Nitro, EA Sports Active and EA Sports Active: More Workouts for Wii; or The Sims 3 and The Sims 3: World Adventures Expansion Pack for PC.
• Take 50% off 50 select download titles.
Macys.com (NYSE: M – News)
• Dyson DC14 All-Floors Vacuum $279.97 (Reg. $450)
• 24-Piece Room in a Bag $99.99 (Reg. $400 – $450)
• 14k White gold aquamarine (1-1/3 ct. t.w.) & diamond accent ring $199 (Reg. $600)
• Kenneth Cole (NYSE: KCP – News) Reaction Pea Coat $69.99 (Reg. $225)
• Buy one, get one free for select women's sweaters
BarnesAndNoble.com (NYSE: BKS – News)
• Barnes & Noble Members: 25 percent off one item.
• Non-Members: Free shipping on all orders.
• Bestsellers: Buy one and get your second book for 50 percent off
• Children's books: 40 percent off popular children's picture books.
• Toys & games: Save $5 on any $10 toy purchase.
• Select DVD and Blu-Ray hits up to 80 percent off.
JCPenney.com (NYSE: JCP – News)
• For women: boots, $29.99; St. John's Bay cashmere-blend pea coat, $49.88; and 1/2 ct. t.w. diamond circle earrings, $79.99
• For men: slippers, $13.99; Stafford soft touch robe, $19.88; and athletic shoes from Nike, New Balance, ASICS, Reebok and Adidas, $38.99
• Cozy fleece for toddlers and kids, $4.88; and character sleepwear for $7.88
• The Original Arizona Jean Co. Young Men's fashion jeans, $17.88
• Seventeen Natasha twin comforter set, $79.88.
• 60 percent off lighting and wall decor and 50-60% off entire stock of furniture.
• 30 percent off entire stock of video games
• Old-fashioned popcorn cart, $99.88 after rebate.
Sears.com (NasdaqGS: SHLD – News)
• The retailer is offering Cyber Monday starting now
• Free shipping code: Santa
• Samsung (KSE: 005930.KS – News) 32-inch 720p LCD HDTV Energy Star for $329.99 (regularly $443.99)
• $16.99 women's sweaters
ATT.com (NYSE: T – News)
• Offering a different smart phone for one penny every three hours.
ToysRUs.com
• Buy one, get one 50 percent off on Imaginarium and Nerf toys
• Free Box of 120-count crayons (10.99 value) with $25 Crayola purchase
Staples.com (NasdaqGS: SPLS – News)
• Cyber Monday sales starts Sunday at 6am and runs through Monday. Staples provides free shipping on orders over $50.
• TOM TOM XXL 540S Portable GPS: $79.99 (Regular Price $199.99)
• Kingston 8GB DataTraveler 101 Generation 2 USB Flash Drive: $9.99 (Regular Price: $34.99)
• Western Digital Elements 2TB External Hard Drive: $69.99 (Regular Price $159.99)
Walmart.com (NasdaqGS: WMT – News)
• Cyber Monday sales are a part of Wal-Mart's Cyber Week event, beginning on Sunday and lasting through Dec. 3. Almost all items include free shipping to a home or to a store.
• Philips 8GB Vibe MP3 Video Player: $39.98
• Garmin Nuvi 295W 3.5″ Portable GPS: $89
• Viore 24″ Class LED-LCD HDTV: $199
• HP Mini 210 Netbook PC: $318
• Sony PlayStation 3 Entertainment Value Bundle: $388
• Element 42″ Class LED-LCD HDTV: $499
• HP 17.3″ DV7 Laptop PC: $578
• Hot Wheels Turbo Town Mega Garage Playset: $29
• VTech MobiGo Touch Learning Game Bundle: $49.97
• FujiFilm Digital Camera Bundle: $89
• Kodak Easyshare Digital Camera: $199
• Personalized Photo Christmas Stockings with a bonus stocking holder: $10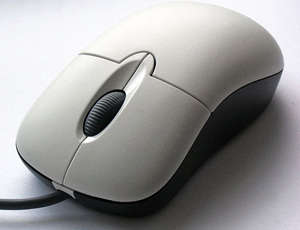 5 Ways to Cash In on Cyber Monday
You don't need to get crushed by the crowds on Black Friday to find the best deals before the holiday season. Shopping for a better deal is just a click away on Cyber Monday, the first Monday after Thanksgiving, which is one of the biggest online shopping days of the year.
According to comScore, online spending on Cyber Monday reached $887 million in 2009, an increase of 5 percent from the previous shopping season. To help you navigate these online deals and steals, here are five ways to beat the crowds and cash in on Cyber Monday:
1. Join the Retailer's E-mail List
The stores you love to visit often have a website for surfing too. If you shop at a store frequently, go to the retailer's website and join their e-mail list for special online deals, coupons, and fliers. Most stores will send out Cyber Monday deals before the big day to give loyal customers and savvy shoppers a glimpse of what's on sale. But before you give your e-mail address to a dozen stores, I highly recommend creating a separate e-mail account specifically for online shopping so your inbox won't be filled with clutter.
2. Search for Secret Coupons
Online shoppers can save even more on Cyber Monday by searching the Internet for secret coupons and promotional codes. To do this, launch your favorite search engine and enter the retailer's name and the words 'coupon code' into the search. Depending on the size of the retailer, you may find many discount codes to enter into your online shopping cart. If you're lucky, you may also find a code for free shipping.
3. Make a Gift List
Be like Santa by making a list (and checking it twice) before shopping for sales. Shopping without a holiday gift plan is not only a danger to your budget, but your sanity. So give yourself some cheer and start a list–with anticipated costs–so you can target your shopping on Cyber Monday.
4. Track Your Holiday Spending
Snagging a deal on your daughter's present or finding something affordable for that special someone can be a rush, but don't forget to keep track of how much you spend this holiday season. There is no sense in celebrating a great deal today if you're going into debt with big bills to pay off in January.
Tracking all your holiday spending, not just your gift-giving costs, can show how the small expenses add up to big dollars. Things like wrapping paper, baking supplies, decorations, drinks, and flowers may seem insignificant on their own, but once added up can total hundreds (or even thousands) of dollars a year for one single holiday.
5. Check the Return Policy
Filling your online shopping cart and clicking "buy" at checkout doesn't give you the opportunity to ask a human about an exchange or return policy. So if you buy a few gifts on Cyber Monday, make sure you find out each store's holiday return policy–just in case you need to ship something back.
Kerry K. Taylor writes at Squawkfox.com, a blog where personal finance and frugal living are sexy, delicious, and fun. Kerry is the author of 397 Ways To Save Money: Spend Smarter & Live Well on Less.
Please be aware that all of these online retailers offer free shipping only on select items. Typically the minimum order amount is the pre-tax amount of merchandise, see each online retailer for the fine print. Cyber Monday holiday shoppers can enjoy free shipping from the following online stores:
Barnes & Noble – $25 off eligible orders; this does not seem special for Cyber Monday, since this is the regular shipping policy at Barnes & Noble
Circuit City – "Free shipping on orders $24 and up" and receive the order within seven to 10 days. – Circuitcity.com
Home Depot – "Now for a short time, get $49 Shipping on Orders Over $49." – HomeDepot.com
JC Penney – Free shipping on orders over $49 when ordered through November 28, 2007. Instructions: when ordering, click "Yes" under the discounts section on your shopping bag page, and enter the code "WPTHANKS" into the promotion code box – JCPenney.com
Sears – "free shipping on select items" of orders of $49 or more Sears.com
Adgeni (Google Adwords / Adsense) – "free $50 worth of advertising, and up to $5000 worth of savings" use coupon / promotion code " cybermonday " on AdGeni.com