The shiny surface of modern China has been dazzling visitors for several decades now. But just underneath the surface, many aspects of life are still very traditional.
Take marriage, for instance. One might think all those thoroughly modern, young Chinese women are looking to live the single life, Sex and the City-style, into their 30s.
Not so, as it turns out.
Sarah Xie is a Shanghai marketing executive. She's an attractive, sassy 24-year-old, yet she's anxious that she may have already missed the boat on meeting Mr. Right.
"I am single right now, and I am worried all the time. I have some foreign friends, they kept telling me that you are young, you are only 24, you should do whatever you want. And my parents, my family — my grandma, grandpa or my aunties, uncles — they are telling me, you are getting old. No girls will be wanted after 30, so you have to grab the guy that you have right now and get married," Xie says.
Matchmaking Pressure
What may seem to the Western mind as setting your standards rather low is Chinese pragmatism at work. The aim in China often is marriage — not love.
Xie's parents have told her it's great if you can have both. But if a vaguely presentable guy with a good salary and nice habits shows up, you can't be too picky.
"You don't follow the dream … find a guy you love, and he loves you, and live happily ever after, it's a bubble — not everybody can get it. That's what my parents taught me," Xie says.
She's not sure if she agrees with them.

I can keep looking for Mr. Right. But another part of me is worrying every night, 'What if I don't find that guy, what if when I pass 30, nobody wants me anymore?'

- Sarah Xie, 24
"I still feel young. I still have my chance. I can keep looking for Mr. Right. But another part of me is worrying every night, 'What if I don't find that guy, what if when I pass 30, nobody wants me anymore,'" Xie says.
Every Sunday morning in Shanghai's People's Park, a huge crowd of parents gathers, worrying about exactly that. They hold pieces of paper, sometimes laminated. The papers are then pinned to a nearby wall. Written on each is the child's name, sometimes a photo, and a brief resume.
In the absence of traditional matchmakers, and faced with the horror of having an unmarried child, fathers like 66-year-old Ren Zhiming feel they have no option but to come out and try to connect with other parents.
"My daughter's 29 years old," he says, "so of course I'm worried. I'm here talking to mothers and fathers who have older, unmarried sons."
Ren adds that the worst thing would be if his daughter were to become a shengnu, a derogatory term meaning, literally, a "leftover woman."
"Can you introduce a nice boy to my daughter?" asks one lady. "Are you married yourself?" asks another.
Urban Chinese society, it seems, is obsessed with the situation, so much so that art is now imitating, or at least reflecting, life.
A Matter Of Misguided Standards?
A popular play that has toured Chinese cities in recent months is called simply and starkly, Shengnulang, or The Leftover Woman. The play is about a woman who reaches 30 still single, and it's ringing a lot of bells in Chinese cities.
The play's director, Li Bonan, says the problem is modern women are confusing material wealth with happiness.
"Of all the unmarried women in Chinese cities now, very few are unmarried because they can't find love or a suitable partner," Li says. "They're unmarried because of their pursuit of money and status and a house and a car. And they cannot find a man who satisfies these material desires."
The director says Chinese women need to get back to relishing the simpler things in life. And he says that as China continues to evolve, people's expectations will be able to settle down, and so will all the unmarried women.
Xie says she's holding out for Mr. Right, but she knows the clock is ticking.
"If by that time, I want to marry [a] guy, and I [don't] love him that much — just because he checked all the [right] boxes, I think I will still marry him, but it's going to be a very hard decision," she says.
When asked if she is, in the end, a realist, she replies, with a heavy sigh: "Yeah, sadly, yes."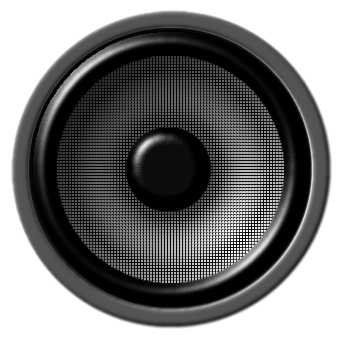 Listen to the Story All Things Considered
在中国,越来越多的传统社会规范是在与利益和期望,与一个蓬勃发展的经济出现几率。和许多年轻的中国女性发现自己左右为难。一边是留在解放区,只要它需要寻找爱情的单身女子的形象。另一边是非常古老而又非常现实的文化压力结婚,结婚的年轻人。
罗布吉福德报道上海。
罗伯吉福德:莎拉谢是上海的销售主管。她是一个漂亮的,时髦的24岁的谁可能被误认为是纽约人,除了一件事:在24岁,她的担心她可能已经错过了会议如意郎君船。
莎拉谢女士(市场部主管):我现在单身,我很担心所有的时间。我有一些外国朋友,他们不停地告诉我,你还年轻,你才24,你应该做你想做的。和我父母和我的家人一样,我的奶奶,爷爷,我所有的阿姨,叔叔 – 他们告诉我,你年纪大了。不想要女孩将在30,所以你必须抓住的家伙,你现在有权利结婚。
吉福德:什么似乎在西方人脑子里设置你的标准是比较低的工作,其目的仍然是婚姻往往不爱中的实用主义。
莎拉的父母还告诉她这是伟大的,如果你能同时拥有,但如果一个有不错的薪水和好的习惯,隐约显示像样的家伙,你不能太挑剔。
谢女士:你不遵循梦一样,你会发现一个人你的爱,他爱你,你从此过上幸福的生活是一个泡沫 – 不是每个人都可以得到它。这就是我的父母教给我。
吉福德:你和他们同意吗?
谢女士:我种不知道,因为我还是觉得我还年轻。我还是有自己的机会。我能保持在寻找如意郎君。但另一部分是担心我一样,每天晚上,如果我没有找到那个人吗?如果我通过30时,没有人想要我了。
(园区Soundbite)
吉福德:在上海的人民公园,每个星期天早上,一个巨大的人群聚集的家长,正是这种担心。他们都持有有时层压纸作品,其中一些然后脚到附近的墙上。写在每个孩子的名字,有时一张照片,简历表一份。在传统媒人的情况下,同有一个未婚子女所面临的恐怖,像66岁的父亲任枝明认为,他们没有选择,只能站出来,尝试匹配,同其他的父母。
任先生志明:(口语中)
吉福德:我的女儿29岁,他说,当然,我很担心。我在这里谈论谁的母亲和父亲有旧,未婚的儿子。
仁补充说,最糟糕的事情是,如果他的女儿要成为shengnu,一贬一词的含义,从字面上看,一吃剩的女人。
女被访者#1:(上中)
吉福德:你能介绍一个不错的男孩给女儿,问一个老太太。你结婚了自己,问另一个。
城市中的社会,似乎是痴迷的情况,以至于现在的艺术是模仿,或至少反映,生活。
(Soundbite的比赛,"剩女")
身份不明的女子#2:(口语中)
吉福德:有一种流行的游戏在最近几个月中参观城市的简称和赤裸裸的,"Shengnulang" – "剩下的女人。"这出戏是关于一个女人谁达到30还是单身,而且它的铃声是在中国现代城市的钟声很多。该剧的导演,栗般楠说,问题是现代女性感到困惑与幸福的物质财富。
李渤先生(董事,"剩女"):(通过翻译)在所有的中国城市未婚妇女现在,只有极少数是未婚,因为他们无法找到合适的合作伙伴或爱。她们未婚,因为他们对金钱和地位,房子和汽车的追求。他们无法找到一个男人谁符合这些物质欲望。
吉福德:李说,中国妇女必须要回到品味生活中的简单的事情。他认为,随着中国变得更成熟,人们的预期将能够安定下来,所以将所有这些未婚女性。莎拉谢说,她的控股权先生,但是她知道时间紧迫。
谢女士:如果到那个时候,我想嫁给那个家伙,我不爱他那么多 – 只是因为他检查了所有的箱子,我想我还是会嫁给他,但是这将是一个非常艰难决定。
吉福德:所以你是个现实主义者,到底?
谢女士:是的。可悲的是,是的。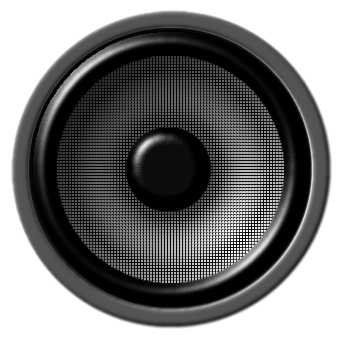 Listen to the Story All Things Considered

Zài zhōngguó, yuè lái yuè duō de chuántǒng shèhuì guīfàn shì zài yǔ lìyì hé qīwàng, yǔ yīgè péngbó fāzhǎn de jīngjì chūxiàn jǐlǜ. Hé xǔduō niánqīng de zhōngguó nǚxìng fāxiàn zìjǐ zuǒyòu wéinán. Yībiān shì liú zài jiěfàngqū, zhǐyào tā xūyào xúnzhǎo àiqíng de dānshēn nǚzǐ de xíngxiàng. Lìng yībiān shì fēicháng gǔlǎo ér yòu fēicháng xiànshí de wénhuà yālì jiéhūn, jiéhūn de niánqīng rén.
Luóbù jífú dé bàodào shànghǎi.
Luō bó jífú dé: Shā lā xiè shì shànghǎi de xiāoshòu zhǔguǎn. Tā shì yīgè piàoliang de, shímáo de 24 suì de shuí kěnéng bèi wù rènwéi shì niǔyuē rén, chúle yī jiàn shì: Zài 24 suì, tā de dānxīn tā kěnéng yǐjīng cuòguò le huìyì rúyì láng jūn chuán.
Shā lā xiè nǚshì (shìchǎng bù zhǔguǎn): Wǒ xiànzài dānshēn, wǒ hěn dānxīn suǒyǒu de shíjiān. Wǒ yǒu yīxiē wàiguó péngyǒu, tāmen bù tíng de gàosu wǒ, nǐ hái niánqīng, nǐ cái 24, nǐ yīnggāi zuò nǐ xiǎng zuò de. Hé wǒ fùmǔ hé wǒ de jiārén yīyàng, wǒ de nǎinai, yéye, wǒ suǒyǒu de āyí, shūshu – tāmen gàosu wǒ, nǐ niánjì dà le. Bùxiǎng yào nǚhái jiàng zài 30, suǒyǐ nǐ bìxū zhuā zhù de jiāhuo, nǐ xiànzài yǒu quánlì jiéhūn.
Jífú dé: Shénme sìhū zài xīfāng rén nǎozi lǐ shèzhì nǐ de biāozhǔn shì bǐjiào dī de gōngzuò, qí mùdì réngrán shì hūnyīn wǎngwǎng bù ài zhōng de shíyòng zhǔyì.
Shā lā de fùmǔ hái gàosu tā zhè shì wěidà de, rúguǒ nǐ néng tóngshí yǒngyǒu, dàn rúguǒ yīgè yǒu bùcuò de xīnshuǐ hé hǎo de xíguàn, yǐnyuē xiǎnshì xiàngyàng de jiāhuo, nǐ bùnéng tài tiāotì.
Xiè nǚshì: Nǐ bù zūnxún mèng yīyàng, nǐ huì fāxiàn yīgèrén nǐ de ài, tā ài nǐ, nǐ cóngcǐ guò shàng xìngfú de shēnghuó shì yīgè pàomò – bùshì měi gè rén dōu kěyǐ dédào tā. Zhè jiùshì wǒ de fùmǔ jiào gěi wǒ.
Jífú dé: Nǐ hé tāmen tóngyì ma?
Xiè nǚshì: Wǒ zhǒng bù zhīdào, yīnwèi wǒ háishì juéde wǒ hái niánqīng. Wǒ háishì yǒu zìjǐ de jīhuì. Wǒ néng bǎochí zài xúnzhǎo rúyì láng jūn. Dàn lìng yībùfèn shì dānxīn wǒ yīyàng, měi tiān wǎnshàng, rúguǒ wǒ méiyǒu zhǎodào nàgè rén ma? Rúguǒ wǒ tōngguò 30 shí, méiyǒu rén xiǎng yào wǒ le.
(Yuánqū Soundbite)
Jífú dé: Zài shànghǎi de rénmín gōngyuán, měi gè xīngqí tiān zǎoshang, yīgè jùdà de rénqún jùjí de jiāzhǎng, zhèng shì zhè zhǒng dānxīn. Tāmen dōu chí yǒu yǒushí céng yā zhǐ zuòpǐn, qízhōng yīxiē ránhòu jiǎo dào fùjìn de qiáng shàng. Xiě zài měi gè háizi de míngzì, yǒushí yī zhāng zhàopiàn, jiǎnlì biǎo yī fèn. Zài chuántǒng méirén de qíngkuàng xià, tóng yǒu yīgè wèihūn zǐnǚ suǒ miànlín de kǒngbù, xiàng 66 suì de fùqīn rènzhīmíng rènwéi, tāmen méiyǒu xuǎnzé, zhǐ néng zhàn chūlái, chángshì pǐpèi, tóng qítā de fùmǔ.
Rèn xiānshēng zhìmíng:(Kǒuyǔ zhòng)
Jífú dé: Wǒ de nǚér 29 suì, tā shuō, dāngrán, wǒ hěn dānxīn. Wǒ zài zhèlǐ tánlùn shuí de mǔqīn hé fùqīn yǒu jiù, wèihūn de érzi.
Rén bǔchōng shuō, zuì zāogāo de shìqíng shì, rúguǒ tā de nǚér yào chéngwéi shengnu, yī biǎn yī cí de hányì, cóng zìmiàn shàng kàn, yī chī shèng de nǚrén.
Nǚ bèi fǎng zhě#1:(Shàng zhōng)
Jífú dé: Nǐ néng jièshào yīgè bùcuò de nánhái gěi nǚér, wèn yīgè lǎo tàitài. Nǐ jiéhūn le zìjǐ, wèn lìng yīgè.
Chéngshì zhōng de shèhuì, sìhū shì chīmí de qíngkuàng, yǐ zhìyú xiànzài de yìshù shì mófǎng, huò zhìshǎo fǎnyìng, shēnghuó.
(Soundbite de bǐsài,"shèng nǚ")
Shēnfèn bùmíng de nǚzǐ#2:(Kǒuyǔ zhòng)
Jífú dé: Yǒuyī zhǒng liúxíng de yóuxì zài zuìjìn jǐ gè yuè zhōng cānguān chéngshì de jiǎnchēng hé chìluǒluǒ de,"Shengnulang" – "shèng xià de nǚrén." Zhè chū xì shì guānyú yīgè nǚrén shuí dádào 30 háishì dānshēn, érqiě tā de língshēng shì zài zhōngguó xiàndài chéngshì de zhōng shēng hěnduō. Gāi jù de dǎoyǎn, lì bān nán shuō, wèntí shì xiàndài nǚxìng gǎndào kùnhuò yǔ xìngfú de wùzhí cáifù.
Li bó xiānshēng (dǒngshì,"shèng nǚ"):(Tōngguò fānyì) zài suǒyǒu de zhōngguó chéngshì wèihūn fùnǚ xiànzài, zhǐyǒu jí shǎoshù shì wèihūn, yīnwèi tāmen wúfǎ zhǎodào héshì de hézuò huǒbàn huò ài. Tāmen wèihūn, yīnwèi tāmen duì jīnqián hé dìwèi, fángzi hé qìchē de zhuīqiú. Tāmen wúfǎ zhǎodào yīgè nánrén shuí fúhé zhèxiē wùzhí yùwàng.
Jífú dé: Li shuō, zhōngguó fùnǚ bìxū yào huí dào pǐnwèi shēnghuó zhōng de jiǎndān de shìqíng. Tā rènwéi, suí zhe zhōngguó biàn de gèng chéngshú, rénmen de yùqí jiāng nénggòu āndìng xiàlái, suǒyǐ jiāng suǒyǒu zhèxiē wèihūn nǚxìng. Shā lā xiè shuō, tā de kònggǔ quán xiānshēng, dànshì tā zhīdào shíjiān jǐnpò.
Xiè nǚshì: Rúguǒ dào nàgè shíhou, wǒ xiǎng jià gěi nàgè jiāhuo, wǒ bù ài tā nàme duō – zhǐshì yīnwèi tā jiǎnchá le suǒyǒu de xiāngzi, wǒ xiǎng wǒ háishì huì jià gěi tā, dànshì zhè jiāng shì yīgè fēicháng jiānnán Juédìng.
Jífú dé: Suǒyǐ nǐ shìgè xiànshí zhǔyì zhě, dàodǐ?
Xiè nǚshì: Shì de. Kěbēi de shì, shì de.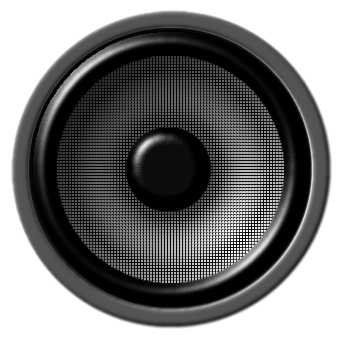 Listen to the Story All Things Considered
In China, Looking For Mr. Right

,